Menus

Where the Magic Happens
When we say we proudly cook up the best burgers in Denver, we mean it. The Cherry Cricket has been featured on Man V. Food and Best Thing I Ever Ate and people are known to travel from far and wide just to get a taste of our famous burgers. We even have a Cherry Cricket like restaurant in Sweden (not ours, just a super fan). Some people accuse us of using voodoo magic to make such amazing burgers. Flattered, we just use the best ingredients, seasonings, and chefs to make the magic happen.
We're a homegrown Denver institution and proud of it. We may be the "Black Sheep of the Creek" (in Cherry Creek) but people love our down-home neighborhood vibe and our mix of blue and white collar burger lovin' friends. Come in and see for yourself why we set the bar for burgers everywhere.
Where the Magic Happens
At Cherry Cricket, we served craft beer when it was just called beer. From day one we poured beer brewed here in Colorado, and that hasn't changed. The majority of the best Cherry Cricket bar's 27 taps are dedicated to locally brewed beer, and we also serve spirits from Colorado distilleries.
Come in during almost any sports season and you'll see both fans and players enjoying Cricket burgers and maybe even a favorite beer…trust they all have a favorite, just like you. Or join us on our patio in the summertime and cool off with a boozy shake. (You should really check out our list of handmade boozy milkshakes.) Whatever your drink preference is, we have a full bar to meet your thirst needs.
Where the Magic Happens
We know people love to try new flavors and expand their taste-buds so both our Cherry Creek and Ballpark locations have a regular rotation of daily and weekly specials. Click through to see what's new at each location. Yes, yes our main menu is the same at both locations, but our specials are unique to each location…if we're giving it to you straight test out both!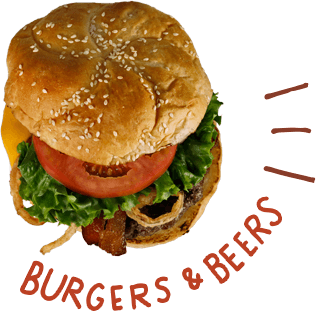 Food Menu
APPETIZERS
WINGS

gold n' tangy, louisiana, bbq, atomic, or teriyaki served with ranch or blue cheese

$13.50
CRISPY MAC & CHEESE BITES

ranch dressing

$7.00
Veggie Basket

cucumber, carrot, broccoli, snap peas, celery, ranch

$6.00
HAND BREADED CHICKEN TENDERS

crispy  chicken tenders, cricket's special sauce

$9.00
BALLPARK PRETZEL KNOTS

queso

$9.00
CHILI CHEESE FRIES

queso, pork green chili, tomato, green onion

$9.00
QUESO

tortilla chips

$7.00
NACHOS

black beans, queso, tomato, pickled jalapeños, green onion, salsa, sour cream, guacamole…add carnitas, chicken or seasoned ground beef $4.00

$10.00
| | |
| --- | --- |
| TORTILLA CHIPS WITH SALSA & GUACAMOLE | $8.00 |
Chilis & Soups
R&C PORK GREEN CHILI

chef ronaldo's award-winning denver style pork green chili, tortillas

$6.00/$8.00
Veggie green chili

spicy pueblo-style chili, tortillas

$6.00/$8.00
DESSERTS
Cricket Brownie

chocolate sauce, strawberry, whipped cream, toffee crumbles… Add Vanilla Ice Cream – 1

$6.00
SALADS
dressing: ranch, 1000 island, blue cheese, herb vinaigrette, honey-dijon, caesar*, balsamic vinaigrette, poblano vinaigrette add: carnitas, sliced turkey or chicken breast $4
The Farmer's

egg, tomato, bell pepper, snap peas, cucumber, avocado, carrots, celery, onion, white cheddar, croutons

$11.50
The Cobb

chicken, bacon, egg, avocado, tomato, blue cheese crumbles

$13.00
Southwest chicken

adobo chicken, black beans, cheddar, pepper jack, avocado, tomato, salsa, tortilla crisps, roasted poblano vinaigrette

$13.00
Nice Little SALAD

carrots, cucumber, onion, tomato, choice of dressing

$4.00
Caesar

romaine, garlic croutons, parmesan

$4.00/$8.00
COMIDA
Enchiladas (3)

carnitas, chicken, seasoned ground beef or cheese & onion smothered in red sauce, lettuce, tomato, white cheddar

$10.00
Grande Burrito

spanish rice & beans, pork green chili, lettuce, tomato, sour cream.

$10.00
| | |
| --- | --- |
| carnitas, chicken or seasoned ground beef | $11.00 |
Fish Tacos (2)

blackened or beer battered cod, citrus aioli, chipotle slaw, avocado, tomato, raquelitas® whole wheat tortillas, spanish rice, black beans

$11.00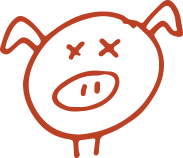 Burgers & Sandwiches
STEP 1: Pick a Main Feature
Cricket Burger*

1/2 Pound

$9.25
Little Cricket Burger*

1/4 Pound

$7.50
Ground Turkey Burger

1/3 Pound

$8.00
Colorado Bison Burger*

1/3+ Pound

$13.00
Impossible™ Veggie Burger

1/3 Pound

$12.00
| | |
| --- | --- |
| Charbroiled Chicken Breast | $9.00 |
STEP 2: PUT SOME THINGS ON IT
(all burgers are served with lettuce, tomato, & pickles – gluten free buns available. You read that right, we caved, you WIN)
American Cheese – 1
Blue Cheese – 1
Smoked Cheddar – 1
White Cheddar – 1
Cream Cheese – 1
Pepper jack cheese – 1
Provolone Cheese – 1
Swiss Cheese – 1
Queso – 1
Peanut butter – 1
Avocado – 1
Green chile strips – 1
Grilled onions – 1
Crispy onion strings – .75
Guacamole – 1.5
Pico de gallo – 1
Grilled pineapple – .75
Jalapeños – 1
Sautéed mushrooms – 1
Chile Relleno – 3
Sauerkraut – 1
BBQ – ancho apricot – .75
Chili – green – 2
Raspberry or grape jam – 1
Salsa – 1
Sour cream – 1
Bacon jalapeño jam – 1.5
Garlic aioli – .75
Egg any style* – 1.5
Bacon – 2
Corned beef – 4
Fritos® – 1
SANDWICHES
303 GREEN CHILE RELLENO BURGER

1/2 pound cricket burger, white cheddar, house-made chile relleno, chef ronaldo's award-winning denver style pork green chili, brioche bun

$12.00
Burger of the Month

ask your server for details!

MKTP
Hot Avocado Melt

swiss, avocado, tomato, grilled onion, 1000 island, 7-grain bread

$8.00
Cricket Reuben

your choice of corned beef or turkey, swiss, sauerkraut, 1000 island, marble rye bread

$11.00
Turkey Avocado Club

bacon, swiss, lettuce, tomato, mayo, 7-grain bread

$11.00
BBQ PULLED PORK

ancho apricot bbq sauce, brioche bun, side of coleslaw

$10.00
ALL BEEF HOT DOG

1/4 pound

$7.00
B.L.A.T.

bacon, lettuce, avocado, tomato, mayo, white bread

$10.00
Blackened Chicken Caesar Wrap

blackened grilled chicken breast, caesar salad, pico de gallo, sliced avocado, wrapped in a new mexico red chili flour tortilla

$10.00
All-American Chicken

crispy chicken breast, american cheese, lettuce, tomato, onion, 1000 island, brioche bun

$10.00
Fish sandwich

blackened or beer battered cod, lettuce, tomato, tartar sauce, kaiser…add cheese $1

$10.00
STEP 3: ADD A SIDE
Fries – 5
Steak Fries – 5
Onion Rings – 6
Frings – 6
Potato Chips – 3
Coleslaw – 3
Black Beans – 3
Spanish Rice – 3
Angry Mac & Cheese – 5.5
Refried Beans & Cheese – 3
Tater Tots – 4
Drink Menu
Alcholic Drinks

THECHERRYCRICKET