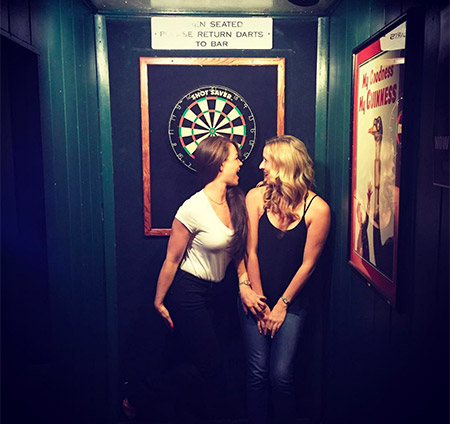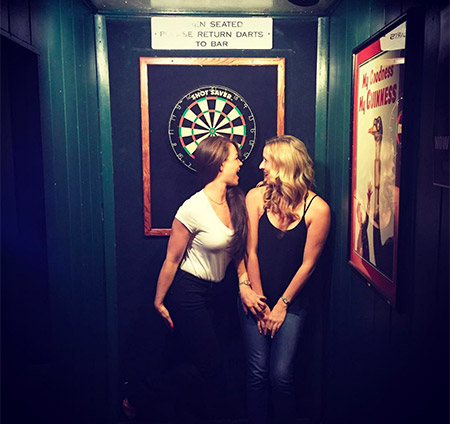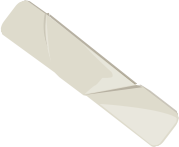 "
Burger history in the making…
Since 1945, in the heart of Denver, we've been slinging burgers, brews and all kinds of good times. No pretentions and never one for frills — we've become sort of the last man standing in a city now lined with fancy restaurants and flashy faces. For more than 70 years now, we've continued to fill bellies with the city's favorite burgers paired with Colorado made-beers (after all, we're softies for anything Mile High). Call it stubborn or steadfast, we can't imagine what burger business would be like any other way.
Our Place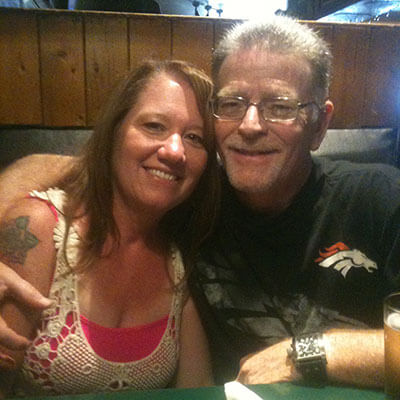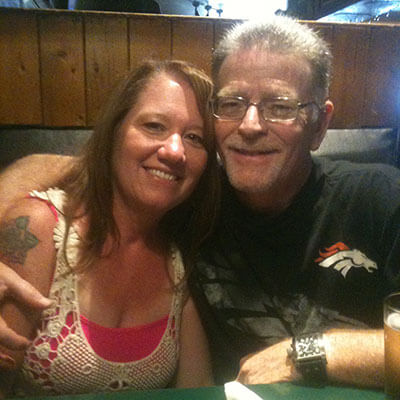 Jodi L.
My husband and I come to the Cherry Cricket every year from Las Vegas. On one trip, we brought our daughter and her wife. They were amazed at how good the burgers were…especially since that's all we do is talk about it! We had a few drinks, played some pinball and pigged out.
Another year, my husband and I brought our nephew Mason. He visits us in Las Vegas every year. So why not have him try the Cherry Cricket too. He had such a smile on his face and now that's a tradition for us. He absolutely loved taking the darts to select his burger. The cricket burger with jalapeno, cream cheese, bacon and a fried egg. He then topped his burger his own way…with the fried mac 'm cheese! Now why didn't I think if that.
We leave for Denver on Saturday, 9/2, for the 11 hour drive and our annual Cricket binge. See you Sunday!!
Our Place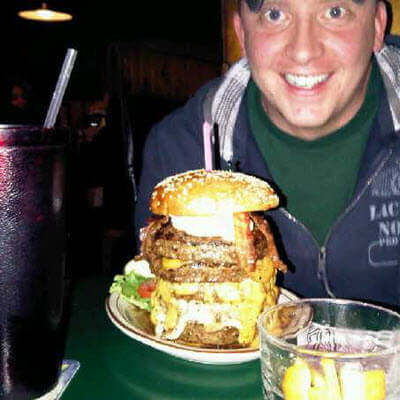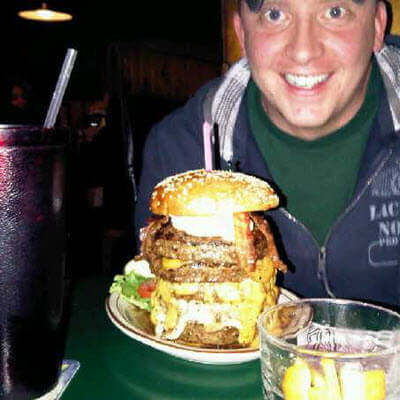 Matt H.
So every memory at the Cricket has been a good one. I've never had a bad experience there, and everything I've eaten there has been delicious. I have 2 good friends that kept trying to get me to add another burger patty every time we went there. After eating 2 double burgers and fries they bet I couldn't eat a 5 patty burger. They were wrong! My kids and I still love coming in as often as we can, but the 5 patty is probably my favorite memory. Nice to make people eat their words by eating an amazing burger!
Our Place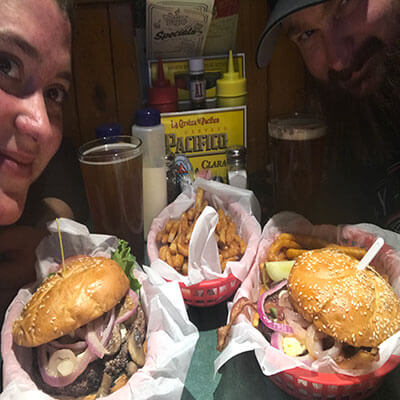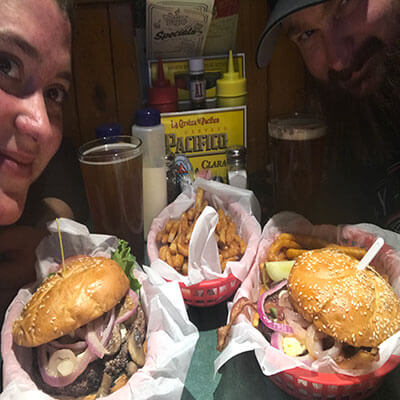 Jessica & Charlie
My boyfriend (now of of five years) and I came to the Cherry Cricket for our second or third date. It was a weird time for us because my car had been stolen on our first date and still hadn't been found at that time. We were still getting to know each other yet had experienced this weird/big life event together. Anyways, I knew I wanted to marry him when on this date at the Cherry Cricket he noticed that every time I set my beer down it was exactly in the middle of my coaster each time (thanks to my mild OCD!)
We love Cherry Cricket and visit often! So glad you guys are open again!
Our Place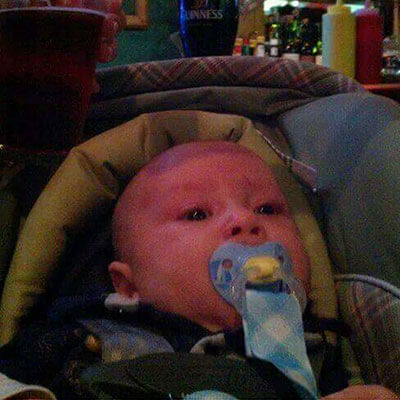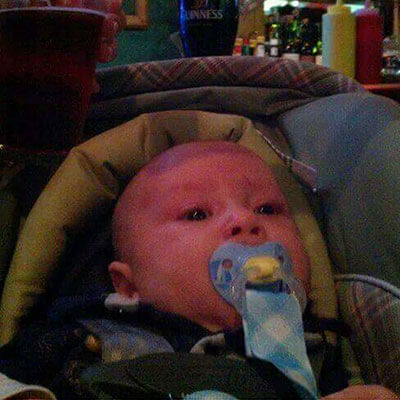 Lee G.
My sister in law and godson moved out here with us right after her son was born. The first restaurant I took him to was Cherry Cricket. Love the food there. It was busy, as usual, we are waiting for a table and I decided I want a beer while I wait. I walk up to the bar and set my godson down while I'm waiting to order and your bartender says "I'm pretty sure he's too young for a drink". It was at that point I realized I had sat his car seat on the actual bar looking like he was waiting to be served. Literally the entire bar area stopped looked at me and everyone laughed. And if course I had to take a picture
As he got older he would ask for my phone and have me tell him the story of when I took him"to the place I but beer". It's funny as hell. Last year he was 5 and we said we are going to recreate that picture every 5 years until I can actually but him a drink.