ballpark location ONLY
parties of 25+ guests
event space
The only thing better than the Cricket is the Cricket with friends. Cherry Cricket Ballpark is perfect for viewing parties, birthday parties of all ages–and yes–even a meeting, as long as you don't get too serious on us. You name it, we'll accommodate it. And, of course, we'd love to help you plan your event. We look forward to brainstorming a celebration that your crew will rave about.
Check out our different spaces below and fill out the contact form to learn more.
Book a private event
Please fill out the request form or call us at
303-297-3644 to book an event.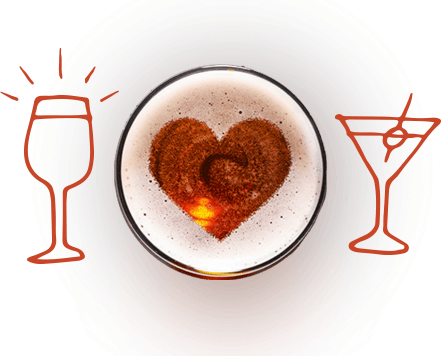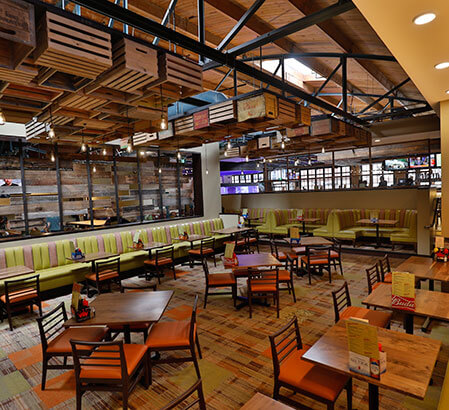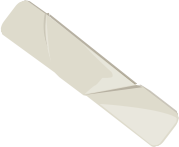 The Great Room
Our largest space is our main dining room which is perfect for friends and family to gather to celebrate. Can accommodate up to 45 seated and 60 reception.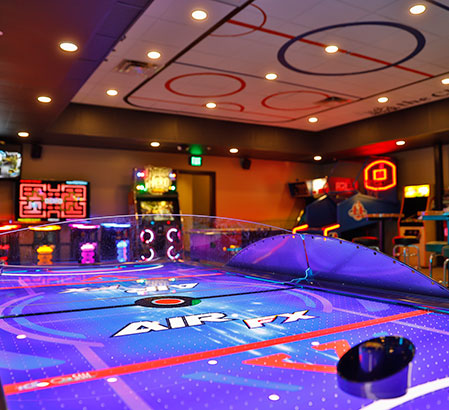 Norm's Arcade
Let the friendly competition begin! Our arcade area features old-school style games to let your inner kid play while the adults can enjoy one of our delicious drinks. Can accommodate up to 35 seated, 45 reception.
Cherry Room
Come on in and relax in our cozy cherry room which features lounge seating and dining tables, board games a cozy fire place and a front row seat to the infamous fish tank! Can accommodate 35 reception style.