ballpark location ONLY
parties of 25+ guests
event space
Yes, yes finally we can do events at the Cricket. We are thrilled to offer an event space at our Ballpark Location ONLY. Our space is perfect for Broncos viewing parties, birthday parties of all ages, and yes, even a meeting as long as you're a fun loving, laid back company.
We'll make your special event super special, with a Cherry Cricket "flavor." Our Ballpark location offers many different event spaces. Looking for a fun, rowdy time? The game room is best. Want to celebrate a monumental birthday? The large dining room could work. Just spending time with high school friends? Cozy up next to the new, and very large, fish tank.
You name it, we'll accommodate it. And, of course, we'd love to help you plan your event. Get in touch and we'll brainstorm a celebration that everyone will enjoy, remember and rave about.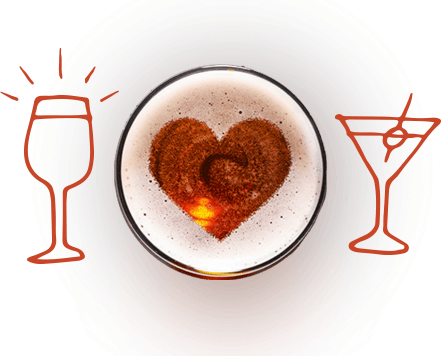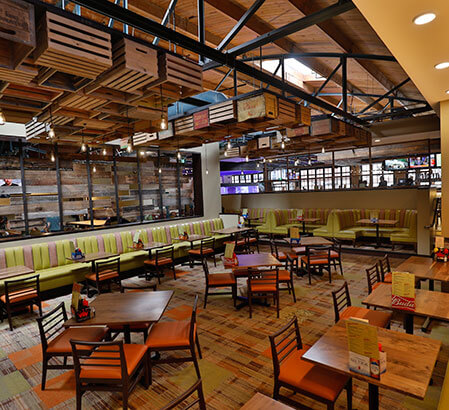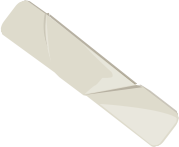 The Great Room
Our largest space is our main dining room which is perfect for friends and family to gather to celebrate. Can accommodate up to 45 seated and 60 reception.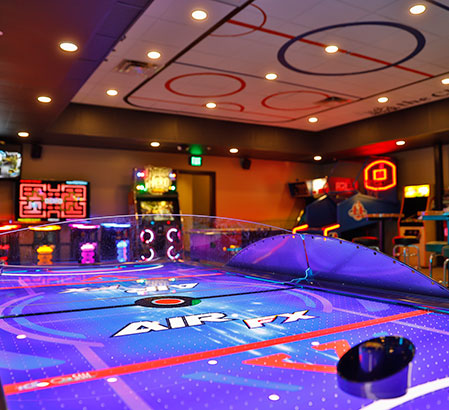 Norm's Arcade
Let the friendly competitions begin! Our arcade area features old-school coin operated arcade games to let your inner kid play while the adult gets to have some delicious drinks from our self-pour taps! Can accommodate up to 35 seated, 45 reception.
Cherry Room
Come on in and relax in our cozy cherry room which features lounge seating and dining tables, board games a cozy fire place and a front row seat to the infamous fish tank! Can accommodate 35 reception style.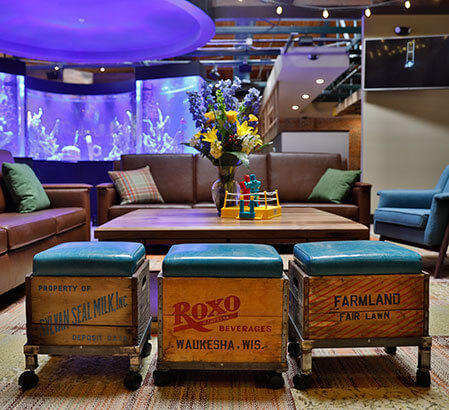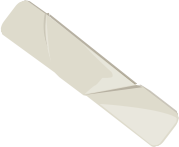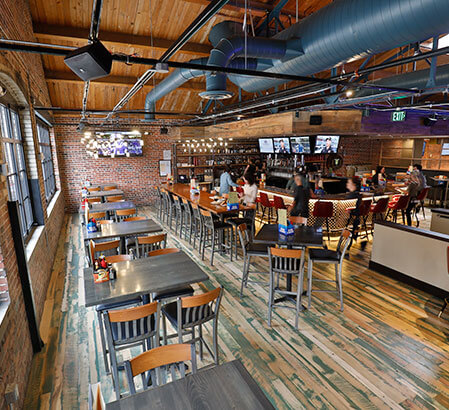 Bullpen
Have a front row seat in our bar area which overlooks Coors Field. Perfect for happy hours or casual gatherings this space features high top tables and mingling space for guests to catch up with friends. Accommodates 25 seated, 35 reception.
Book a private event
Please fill out the request form or call us at
303-297-9999 to book an event.